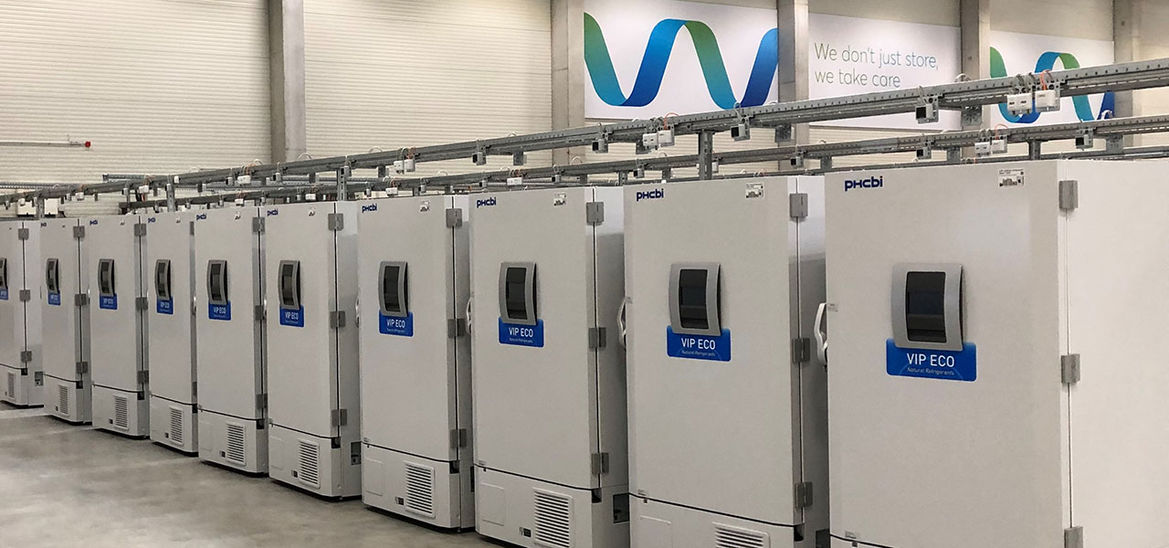 Avantor Services: Biorepository & Archiving Solutions
For more than 40 years we have stored 100 million samples and never failed to return one.
We can help you, reclaim time for science.
Avantor is a leading global industry partner and has invested expertise in developing this state-of-the-art, purpose-built site. Our experts can support your research trials and take the challenges out of biorepository and archiving by delivering superior quality service.
Our GLP-certified biorepository and archiving facilities showcase that compliance and regulatory standards are a priority for us.
We understand the importance of ensuring your critical research assets are stored correctly to maintain the validity of your clinical trial. Let us tell you how!
Let us help to make your Biorepository and Archiving needs more manageable:
Infrastructure & systems
Purpose-built, single occupancy facility
24/7/365 monitoring system
Advanced security systems, backup, and full redundancy
Oxygen reduction fire prevention system
Sustainability – DGNB Gold Award, energy – EnEV certificated
Proprietary material management system: real-time, multi-site visibility
Complete traceability of samples
Strategic location
13 km from Frankfurt airport
Direct service to 90+ major European cities, 300+ global destinations
Access to 25+ European cargo destinations
24-hour sample return
Equipment & environment
Storage range: -196°C to +21°C
-80°C freezers
-196°C vapor phase LN² tanks*
+5°C and -20°C walk-in fridges and freezers
Controlled room temperature (CRT) and humidity control
Flexible storage
4000m² lab & warehouse space
8400m3 CRT storage (temperature and humidity-controlled)
85000m² available globally, allowing for risk mitigation through multi-facility storage
Compliance
GLP certified
GxP compliance
IATA-trained staff
Our Goal is to Help You Reclaim Time for Science